Top End Property Clearance for Those in the Bromley Area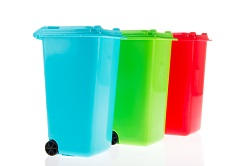 There are various different circumstances under which you may find that you need to do a Bromley property clearance. There are few however which will mean that all that you need to do is the clearance itself. Most of the time, having to get rid of everything inside a house comes at a point of big change, like moving house, or a death in the family. For this reason, there will rarely be a time where you can put all of your attention in to getting the place cleared yourself. Often our clients come to us saying that they had the job on the list of 'to do' things for a while, but never found the days to do the job. Why not call Rubbish Removal Bromley for your property clearance in Bromley? Our staff are expertly trained in a way that means that your house clearance will not be an issue for them. We specialise in BR1 area rubbish removal, and will be able to deal with all sorts of waste, junk and broken furniture. Your waste disposal tasks will be an easy job for our team, who all know the best ways to get things moved out of a house and over to the correct recycling facility. Give us a call on 020 3744 8238 to hear as to how we can make your life that little bit easier when it comes to domestic clearance within the BR2.
Call Our Experienced Property Clearance Team in Bromley BR1
Our team have access to a fleet of appropriate vehicles that are perfect for the job, no matter what the job is! We have flatbeds and pick up trucks, small and large vans, so that we can get rid of everything in the house in one go. We make sure that the process does not take too long, as we know how sensitive time can be in these occasions. You need to get the jobs done so that you can get on with your daily life, and ignore the issues at hand on your clearance! We have the best vehicles for the job alongside excellent rubbish removal experts in the Bromley area. This essentially means that you are getting the best possible clearance job, and we know how important that is for you. A speedy home clearance is not always the safest however, so you need to keep that in mind. Our team are trained perfectly in the art of efficiency; minimizing any issues surrounding rushing the job. You will find that your property clearance in BR2 go by without a hitch, whilst also being particularly quick!
We Can Deal with Your Bromley Property Clearance in no Time
At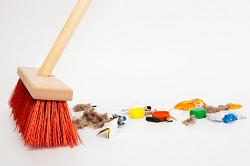 the end of the day, speed and safety is what you are paying for, alongside removing the need to move everything yourself. If we were slow and broke things, then you would want your money back! It is a shame that you need to pay to get rid of items that you don't want, but the fact is that man power of a quality such as ours is not free! We do however keep our prices exceptionally low, to remove all doubt from the decision process. We know that when you are faced with great value, you will go for the option that makes the most sense. We can provide the perfect team within the BR1 area, equipment and price for the job, so why not get in touch now? Rubbish Removal Bromley can make your life a whole load easier, a whole load more quickly. Call us on 020 3744 8238 for more on how we can and will help you with your BR1 property clearance needs.